Plate & Board: A New Way to Serve
Create an entirely new dining experience while you keep your knives sharp and your plates free from damage.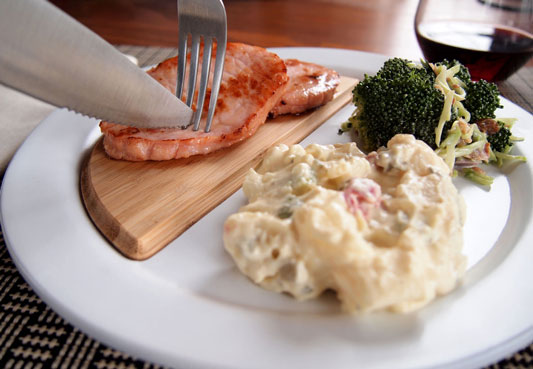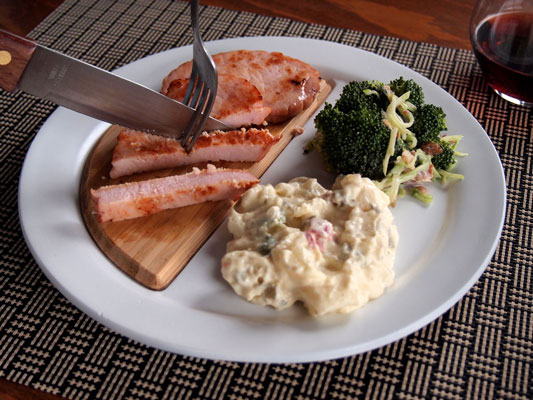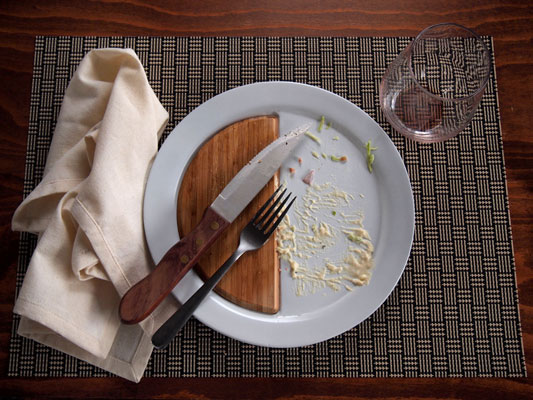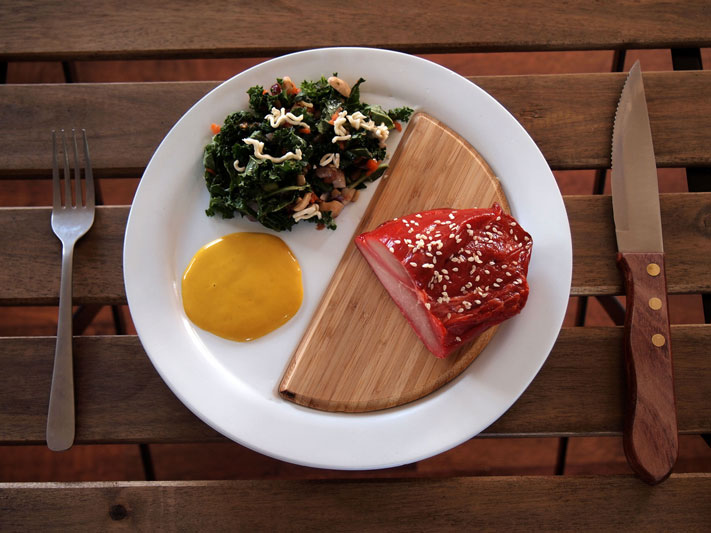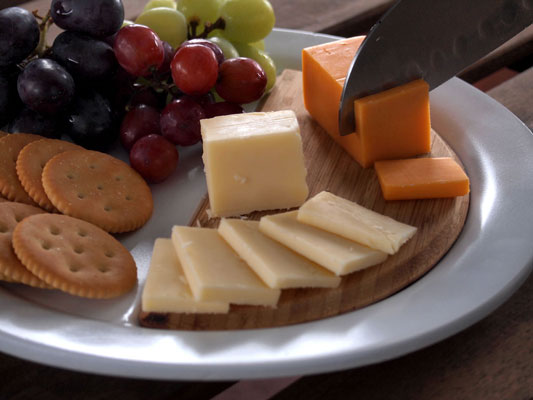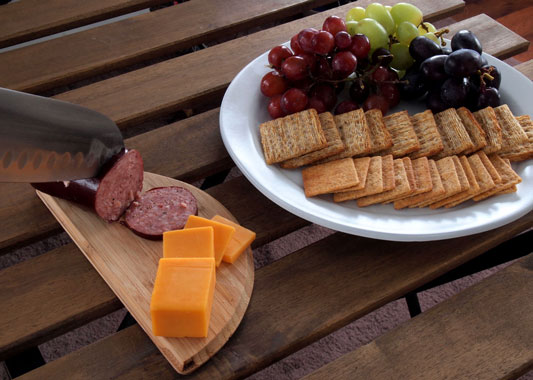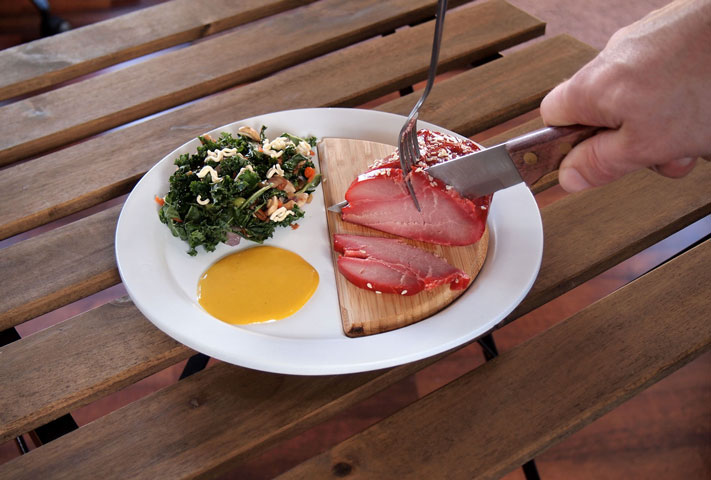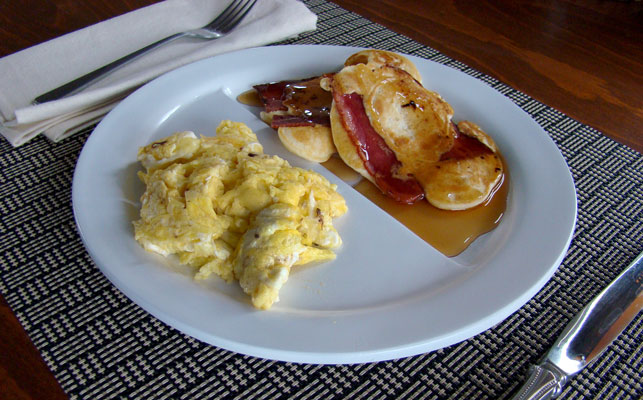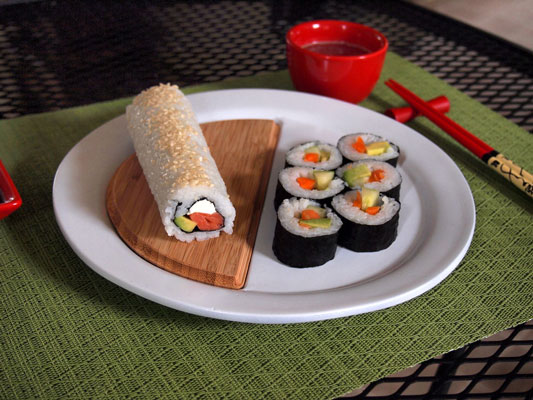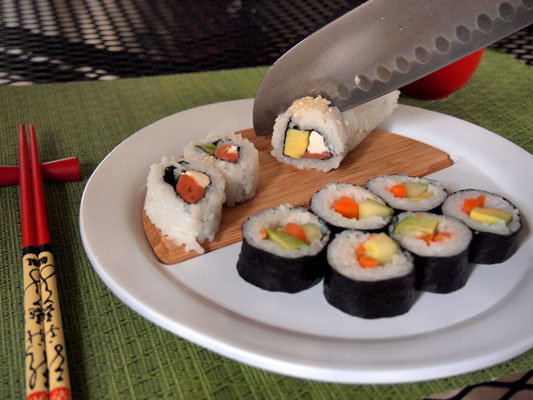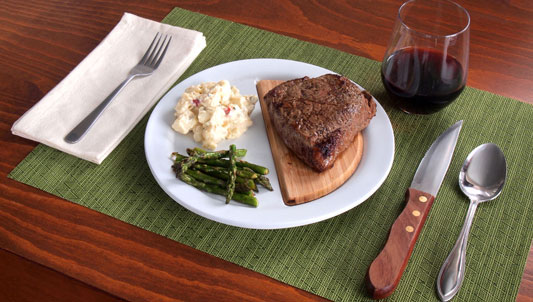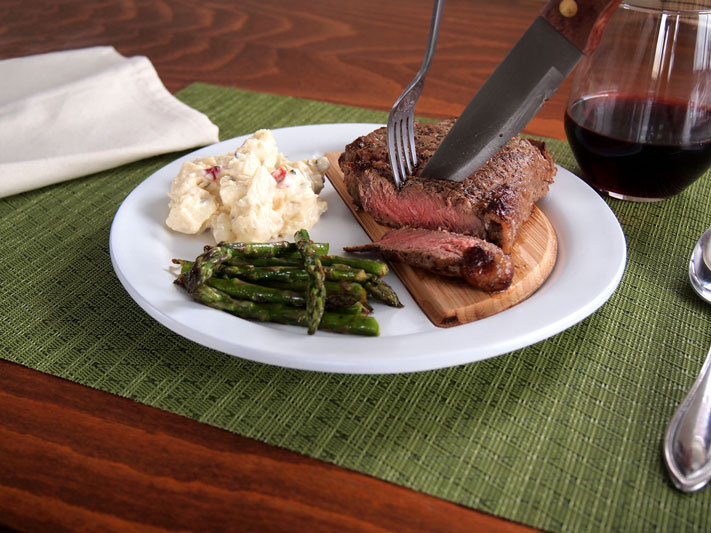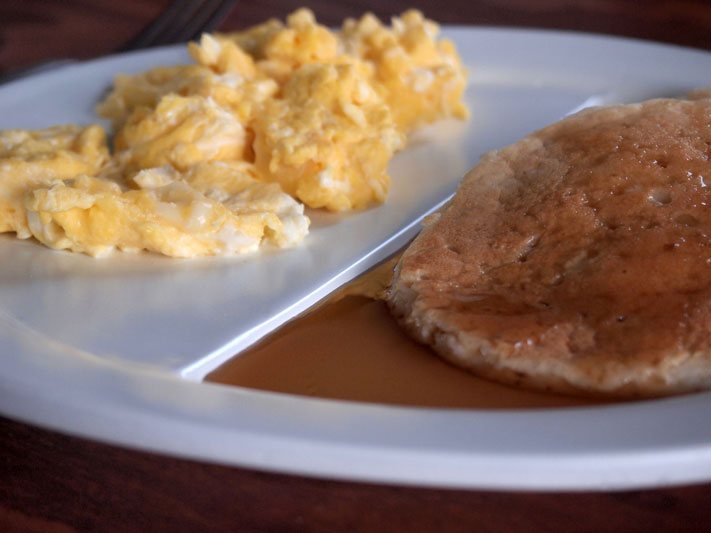 Plate & Board (patent pending) places a high-quality cutting board in front of everyone at the table, allowing them to enjoy a meal in a new and different way.

Plate & Board is a custom ceramic plate with a unique recessed area designed to securely hold a removable cutting board.

The ceramic plate is dishwasher and microwave safe and will last for decades.
The removable bamboo or plastic cutting board provides a knife-safe surface for cutting and can be removed for easy cleaning.
No More Dull Knives, Tarnished Plates, and the Dreaded "Nails on Chalkboard" Screeches While Cutting!

We would never use our best knives on a ceramic or glass cutting board, so why do we use our steak knives on plates?

Protect your knives from dulling by only cutting on the knife-safe surface.
Save your plates from the metal scarring caused by knives and forks under high pressure.
Enhance your dining experience by giving everyone at the table their own personal cutting board!
Let your guests prep meals exactly as they like them on their own plates!



Patent Pending

Plate & Board was available on Kickstarter...

Sadly, the campaign did not reach its goal. As a result, Plate & Board is currently in hibernation. New numbers are being crunched, new contacts being made. Stay tuned here and on our Facebook page for updates.

Thank you to everyone who did back us on Kickstarter. Your support was evidence enough that Plate & Board is a viable product with an invested following!